New Services Designed with Women Car Buyers in Mind
Madison, WI (PRWEB) April 27, 2009 -- Jon Lancaster Toyota Scion is pleased to announce they have completed AskPatty.com's Certified Female Friendly training and are Madison's first Certified Female Friendly location. To achieve certified status, their personnel completed a total of over 50 hours of online training on how to better meet the expectations of the woman consumer.
"Up until now, like most dealerships, we thought the obvious goal was to ensure that women were treated the same as men. Through the AskPatty program, we've learned that treating women the same as men does not result in the ideal experience for women. This may not sound profound, but with an increased awareness of what elements women seek in a positive automotive purchasing and servicing experience, our dealership is better prepared to meet and exceed the expectations of our female customers," Joe St. Marie, Vice President & General Manager.
An Ask Patty certified dealership creates an inviting and comfortable environment where women feel welcome. They guarantee that the experience of purchasing and maintaining a vehicle will be a pleasant one. Ask Patty trained and certified dealers are held to a high level of customer satisfaction with women consumers.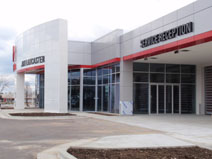 Visit the Jon Lancaster Toyota Scion Certified Female Friendly site at: http://femalefriendlydealer.askpatty.com/?d=Jon_Lancaster_Toyota_Scion.
Along with the certification, Jon Lancaster has enhanced its website to cater more to women, thereby reinforcing their commitment to the Ask Patty Dealer Program. This latest design integrates seamlessly with the existing dealership website for their vehicle lines and provides a platform to effectively deliver online information and services to female consumers.
The new website can easily be found and accessed utilizing the Certified Female Friendly web icon on the existing Jon Lancaster website. The Ask Patty Certified Female Friendly site is an extension of the main site, with many of the same features simply presented in a more appealing and inviting format for the female audience.
The site provides a host of features to assist women through the automobile purchasing process. The narrated credit application and online pre-approval process allows women the opportunity to get pre-approved for a loan before visiting the dealership, ultimately saving them valuable time.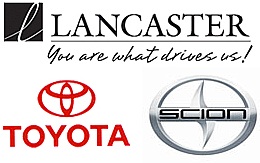 Being Certified Female Friendly helps automotive organizations build, develop and maintain a high-performance workforce aimed at improving communication with women by offering virtual interactive training that transforms workforce performance management into an ongoing, dynamic process.
"Women are not the same as men, and they do not make purchasing decisions in the same way as men. Women not only communicate differently, but also buy differently. Business Week reports that women make over 80 percent of the buying decisions in US households today. In effect, they have become nearly every family's chief purchasing officer," says Jody DeVere, President and CEO of AskPatty.com "Businesses that do not change their approach to communicating more effectively with women will get left behind and leave themselves open to being over-taken by their competitors."
The new Certified Female Friendly virtual interactive training design and functionality are another industry first from AskPatty.com, the company, which initially developed the most comprehensive solution available to automotive retailers for engaging, selling, and retaining women customers. The Ask Patty co-branded web sites are the first designed specifically for women and provide the tools and resources most requested by women.
About Jon Lancaster Toyota Scion:
Jon Lancaster Toyota/Scion is located off Highway 90-94, just past East Towne Mall in Madison, WI. Established in 1975, Jon Lancaster owns and operates a Toyota and Scion dealership in Madison, WI and a Lexus dealership in Middleton, WI. Both dealerships combined employ over 135 team members from Madison and the surrounding area. In 2006, Jon Lancaster Toyota/Scion added a new Express Service facility on the east side of Madison to serve the growing service demand. As part of the continued growth of Toyota, a new state-of-the-art sales and service facility will be officially unveiled in May, 2009. The dealership campus has over 500 vehicles including new Toyotas and Scions, as well as pre-owned Toyotas, domestic and European vehicles.
Jon Lancaster Toyota has one of the most environmentally safe service facility's in the country. The dealership recycles all tires, cardboard, paper, plastic, and metal. The used oil, which has been collected as part of an oil change service, is stored on campus and is used to heat the building's interior, drive-up areas, and sidewalks.
Jon Lancaster Toyota Pre-Owned just received the 2008 Leaders of Excellence Award for Toyota Certified Used Vehicles. Toyota's prestigious President's Award has been given to Jon Lancaster Toyota numerous times. Being community minded, Jon Lancaster Toyota is involved in the Madison Area Chamber of Commerce, United Way, the Red Cross along with many other organizations.
Visit the Jon Lancaster Toyota Scion site at: http://www.jonlancastertoyota.com/.
About AskPatty.com
The Ask Patty.com, Inc. website and blog is a safe place for women to get advice on car buying, maintenance and other automotive related topics. Women can shop for cars, tires and automotive service at our network of Certified Female Friendly retailers across the U.S.
AskPatty.com is a member and 2009 corporate sponsor of the Women's Automotive Association International based in Detroit, MI, Board member of the UnitedSpinal.org, Member of the California SkillsUSA.org board, on the Women's Board of the Car Care Council, a SEMA member and a member of the SEMA Business Women's Networking Group.
AskPatty.com is partnered with Parenthood.com, INSweb.com, LightSpeedVT.com, CareerBuilder.com, AutoTrader.com, NIADA, DriverTv.com, MyCarPage.com, MyAutoLoan, Aware and BlogHer.com.
Ask Patty Certified Dealer Program:
Properly armed with the right tools and training automotive retailers can increase their share of the largest and fastest growing demographic of new vehicle buyers in the US -- Women. The Ask Patty Certified Female Friendly program was designed specifically for automotive retailers to attract, sell, retain and increase loyalty with women.
What Is An Ask Patty Certified Female Friendly Automotive Retailer?
An Ask Patty Certified Female Friendly automotive retailer creates a safe and comfortable environment where women feel welcome and make the experience of purchasing and maintaining her vehicle a pleasant one.
Ask Patty trained and Certified Female Friendly retailers are held to a high level of customer satisfaction for women consumers.
Go here to learn how to become AskPatty.com Certified Female Friendly:http://www.askpatty.com/getcertified/
View the complete Press Release at PRWeb.com
View the complete Press Release at M2W.com