Susan Givens of AutoSuccess to Receive Spirit of Leadership Award During NADA 2007
December 7th, 2006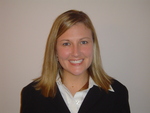 The Women's Automotive Association International (WAAI) will present its 12th annual Spirit of Leadership awards at a fundraiser luncheon to be held during the 2007 NADA convention in February. Among the four women being honored is Susan Givens of AutoSuccess Magazine.
HomeNet would like to take this opportunity to acknowledge the award going to Susan who has done an extraordinary job with AutoSuccess. The magazine is an important part of our professional growth and Susan is an important part of the magazine. The focus of the magazine is leadership and to help create a positive avenue for the readers to learn and grow. Susan has made this way of thinking part of her everyday life and she is also part owner with the company.
Congratulations Susan and thanks for your excellent work!