About Yellowstone Country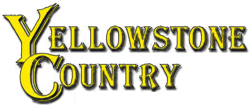 Here at Yellowstone Country, we save you time and money without having to go through the hassles that other car dealers will put you through. We know that your time is valuable so we don't waste it by sending you to other dealers to get their best price; we rather use our time with you wisely. How do we do that? Easy! First, we show you the actual "True Invoice" of the vehicle. That way you're on the same page as our sales advisor. Next we go through each rebate one by one making sure you get every single one that you qualify for. By going through these steps we guarantee to give you the best price possible! Being a small dealership we have a low overhead, in other words we don't have many expenses and do not have to mark up our vehicle prices like the bigger dealers. There's a reason so many people keep returning to Yellowstone Country, come see for yourself!
We've been selling vehicles for 17 years and we can truly say that Chrysler Dodge Ram Jeep have the best vehicles on the market. People used to say that Chevy 1500 trucks had a good ride, Ford 3500 had good features, and Dodge trucks had the best engine (with the Cummins diesel). But with the all new Ram Truck you can get the best ride, the best features, AND the best diesel in the market! They also get the best mileage, have the best towing, and are best priced!! Come see for yourself and drive one today!
We have a great selection of new 2014 Ram 1500, 2500, 3500, 4500 and 5500's. If you are not in the market for a truck we have a great selection of Chrysler, Dodge, and Jeep vehicles. If we do not have what you want, we can get it for you quickly! If you are busy, we have a delivery service that can deliver the vehicle to you. We have delivered vehicles throughout Montana, including Billings, Bozeman, Belgrade, Big Timber and Wyoming area.
Get ready to enter the world of Low Low prices...
Lower then TrueCar and Lower then Costco,
We call it "True Invoice"!