About Honest-1 Auto Care Deltona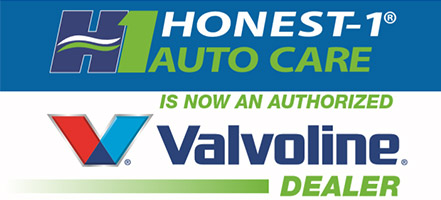 Welcome to Honest-1 Auto Care
We live up to our name at Honest-1 Auto Care. Our mission is to put honesty back in the car care industry. We put the emphasis on the customer while providing a family-friendly environment with a 100% customer satisfaction guarantee. We also have a generous customer loyalty program. Our 8-bay shop in Deltona opened in May 2017 to provide a full range of services to customers from Deltona, Orange City, Deland and surrounding areas.
Honest-1 Auto Care Deltona is part of the national Honest-1 franchise but we are locally owned. This is the second Honest -1 store owned by the Sewell's. They also own the highly praised Honest-1 in Ormond beach.
We are a NAPA AutoCare Center. We are certified by AAA, Repair Pal, and GE Fleet along with being a Chamber of Commerce member. We offer exceptional service programs like free shuttle rides, free roadside emergency care, and the best nationwide warranty in the business. More importantly, we go beyond basic standards and expectations for auto care by offering specialized ECO-friendly services to help our environment. We are an ESA-certified facility so we are a zero polluter facility.
Honest-1 has been deemed an essential service and we take that honor seriously. We are here to keep everyone's cars on the road including the brave first responders and medical staff. We have taken extra cleaning and safety measures to make our customers safe. See our banner for complete details.
WE ARE OFFERING
FREE VEHICLE PICK UP
AND RETURN SERVICE